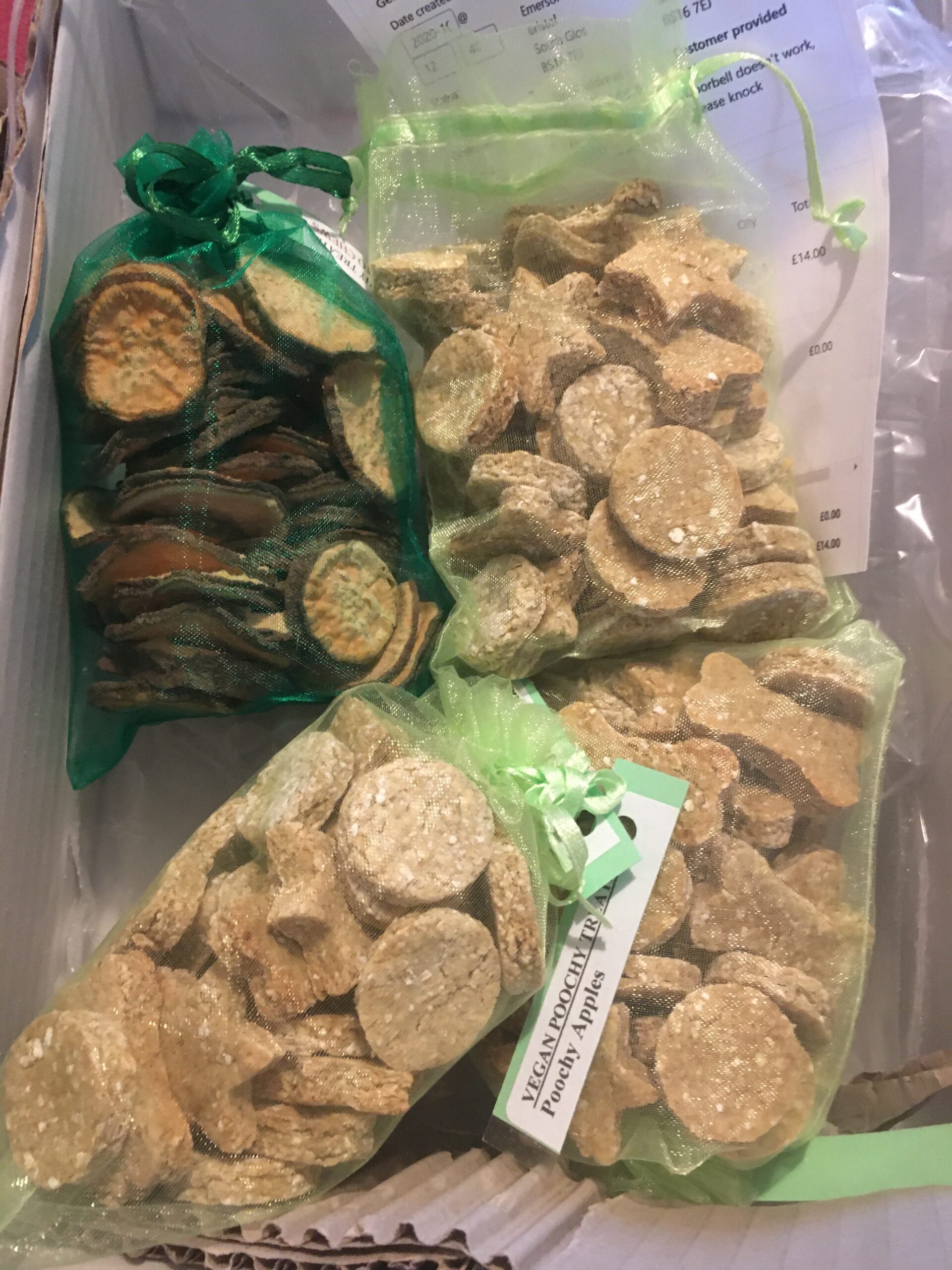 Could You Just Keep Your Thoughts to yourself? – Part Two
5 November 2020
[Part One recap: Felt bad about a Facebook comment I'd made so offered a free (hopefully glowing) blogpost for the business owner to atone for my sins. But then I had to pray that Bailey would eat them. And I didn't pray hard enough.]
The dog treats arrived in a lovely box from Vegan Poochy Treats. Three lots of apple treats, one sweet potato.
Let me have a photo of Bailey enjoying them, she said. Yes I will! I said. Uh, no you won't, said Bailey.
I really want him to love these so I can write a great review for the owner, Faye, she seems so nice. But wants don't always gets, right?!
Day One
This dog (like most black labs) is a hoover. He'll eat anything. Bit partial to horse poo and have caught him eating fox poo. Disgusting. But seemingly not so keen on the little green thing I'm gently proffering. Not sure why as we always share an apple together (one bite for me, one for him – listen, whatever gets us through alright?!) but not a fan of this one. So I threw down a sweet potato treat as well.
Day Two
Lets try again. He's still not sure what he did wrong, bless him. Blimey the carpet looks filthy. Its not, honest, its his fur.
Day Three
Give it up mum, ya melt! I ain't eating it!
Oh this is not good. How am I going to write a glowing review?! Really want her business to soar. I texted Hannah. "Bit random, but (how I start a lot of my messages) can I give you some vegan treats for your puppy and let me film it?" Course you can, she says. Also told neighbour I'd pop round with some for her puppy, hopeful their tastebuds are still moldable. Maybe Bailey is too old, can't teach an old dog new tricks and all that.
And now that I've remembered I'd better pop some on their doorsteps. Whoops.
Day Four
Lets try it with some cheese. There's a 33 second video on my Twitter feed of him licking cheese crumbs from around the apple treat. Skills.
Impressive. Could've done with his food avoiding skills myself as a child. Just the thought of boiled parsnips makes me…anyway, moving on!
Day Five
God loves a trier right?
Day Six
Didn't bother filming and he only went and ate it!
Although at that time of night (around 10pm-ish) he usually gets nothing and he knew gravy bones wouldn't be on offer. Meh, whatever, he ate it! Oh this review can have a happy ending! Never give up kids.
Day Seven
Incredible. He carried it to his special place (my bed) to eat it. He only does that with chicken twists. Maybe you can teach an old dog new tricks!
Days Eight and Nine
Yes! And No. Weird thing, he will eat the disc and star shaped ones but not the bone ones. Probably because he knows they're not his beloved gravy bones and he feels cheated. I'll remember that next time I order! That's the beauty of supporting small businesses isn't it, they'll tailor to your needs, I can ask for no bone shapes.
All's well that ends well. Might try one myself…
Christmas range on sale now! www.veganpoochytreats.co.uk
You May Also Like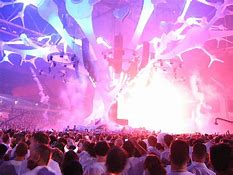 17 December 2019
3 April 2020